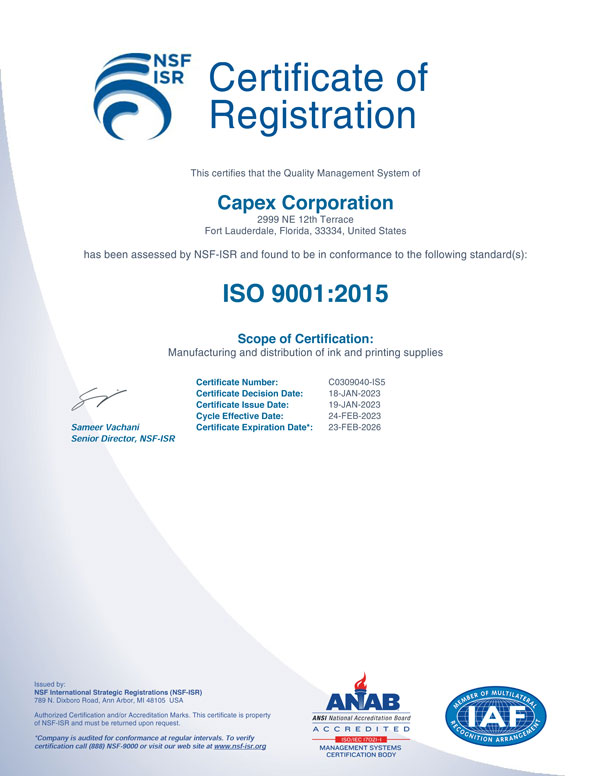 Capex Corporation is certified and registered to the International Quality Management System Standard, ISO 9001:2015 by a prestigious Internationally Accredited Certification Body.
This certification governs all phases of our business operations so as to provide customers with consistently excellent products and services, while creating an environment conducive to continual improvement.
Capex Corporation is proud to have achieved full certification to the ISO 9001:2015 Quality Management System Standard. This Standard's emphasis on risk-based thinking and the process approach dovetails perfectly with Capex Corporation's commitment to exceeding customer expectations by providing innovative and technology leading solutions for specialized inks for use on plastic and other challenging substrates.